Testimonials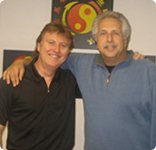 "With over 20 years experience in Jeet Kune Do, I consider Dino Orfanos to be one of the finest instructors of Bruce Lee's art and philosophy. The epitome of professionalism, Dino is a knowledgeable, skilled and passionate teacher who has made it his mission to teach the totality of JKD while remaining true to the original spirit and vision with which Bruce Lee felt his art should be perpetuated. In addition to his expertise in Jeet Kune Do, Dino is also a certified Full Instructor in the Filipino Martial Arts of Kali and Escrima. I am honored to not only have Dino as an official representative for my organization, but also as a close personal friend."
- Chris Kent (Co-Founder of Bruce Lee Educational Foundation & author of four of the highest rated books on JKD)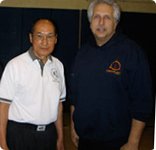 "Sifu Dino Orfanos is an experienced martial art instructor that dedicates himself to perserving and perpetuating the art of Jeet Kune Do. I have been working directly with Sifu Dino and his school since 1992. I highly recommend and consider his academy as a source for the authentic teachings of Jun Fan Jeet Kune Do"
- Ted Wong (Bruce Lee's Training Partner, Sparring Partner, & Friend)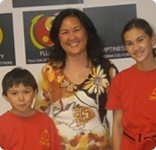 "I was looking for a safe and nuturing environment for my kids to learn martial arts. We've tried other martial art schools but they never wanted to stay after the trial periods. When my kids tried it out here, they had a great time. Kids know. They get great workouts, terrific instruction and they are around good people. They've been coming to NYMAA since 2006. After watching my kids for a year, liking not only what they were taught but how they were taught, I wanted to do JKD too. I was a bit unsure of myself in the beginning but the instructors and the students all made me feel welcome. I am so happy I joined up. I feel stronger, healthier and more confident, This is a great school!"
- Mother and Student of NY Martial Arts Academy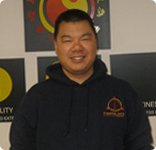 "I've been a member of NY Martial Arts Academy since 2003. As a law enforcement officer, I chose this school because it teaches Bruce Lee's martial art, Jeet Kune Do. A realistic art that takes a scientific approach to self defense based on the human body and the laws of physics. The head instructor, Sifu Dino Orfanos, is not only skilled and knowledgeable, but also passionate about the art, teaching it with enthusiasm. Through seminars held by the school I've had the opportunity to meet and train with JKD greats Ted Wong & Chris Kent; Two invaluable sources in the art. Even though I joined NYMAA becuase I felt it was practical for my line of work, I continue to train there because of the good people there and the fun environment. I look forward to working out, and that's a good thing."
- Law Enforcement Officer and Student of NY Martial Arts Academy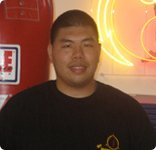 "Before becoming a student and NY Martial Arts Academy, I researched and visited several different schools. I choose NYMAA becuase when I first came, Sifu Dino and the students very genuinely welcomed me as a guest in their school. Sifu Dino and the senior instructors are good instructors. They care about what I am doing and how well I perform while helping me to become better. I choose to continue training here because I feel comfortable and at home in this school."
- CPA and Student of NY Martial Arts Academy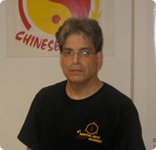 "NY Martial Arts Academy is a great place to train. Classes have a cooperative, rather than competitive, atmosphere; my classmates help me learn and achieve. Sifu Dino has a friendly and relaxed (but no-nonsense) teaching style. He is always eager to share his encylopedic knowledge of Bruce Lee's art with his students."
- Dentist and Student of NY Martial Arts Academy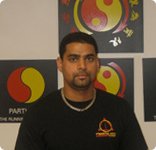 "I came to NY Martial Arts Academy after trainging in another JKD school for more than two years. I was really impressed with NY Martial Arts Academy and Sifu Dino's approach to teaching Authentic Jeet Kune Do. I knew that this is where I wanted to train and that I was finally seeing the true meaning of JKD. I have learned so many things here and developed a better understanding of what martial arts is and also what it isn't. It has given me self confidence, Self-esteem and peace of mind in knowing I can protect myself & Family. I can't get enough of the friendly students and staff that make me feel like a part of the family. I am thankful for being taught the right way."
-Student at NY Martial Arts Academy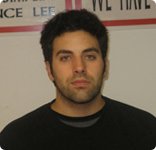 "I have been training at NY Martial Arts for almost two and half years now. Prior to training in JKD, I had extensive training in Muay Thai and Brazilian Jui Jitsu at gyms throughout Queens, the Bronx, and Long Island. These arts fail in comparison to the street effectiveness of Bruce Lee's Jeet Kune Do. If you are looking to learn the art and philosophy of effective and efficient fighting, then I highly recommend NY Martial Arts and the art and philosophy of Bruce Lee's Jeet Kune Do."
-Attorney at Law and Student at NY Martial Arts Academy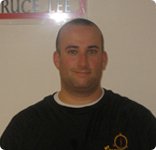 "I have been a student at NY Martial Arts Academy for over 3 years. It is an excellent environment to train and learn martial arts. The instructors are very accommodating and provide first-rate instruction for students of every level. The head instructor, Sifu Dino Orfanos, is a highly skilled and dedicated Jeet Kune Do practitioner who has a vast amount of experience teaching martial arts. His teachings in the art, science and philosophy of Jeet Kune Do are always easy to comprehend and apply. The senior students are also very knowledgeable. They too are very helpful and assist in the development process of the students. I would highly recommend this school for anyone who is interested in learning Bruce Lee's martial art... Jeet Kune Do."
- Graphic Designer and Student at NY Martial Arts Academy