See Your Potential w/ Jeet Kune Do Martial Arts Training in NY City
---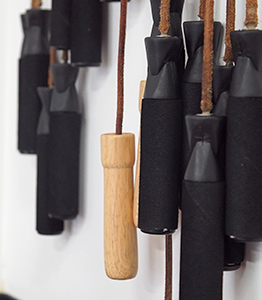 At NY Martial Arts Academy, we believe in the total martial arts experience of mind, body, and spirit.
Let us help you cultivate your true potential through self defense, physical fitness and providing you with peace of mind!
Self Defense
The confidence of being able to protect oneself and/or a loved one should a situation arise where walking away is not an option. The foremost importance of the study of martial arts is to protect oneself and not to hurt others.
Physical Fitness
Being physically fit gives a person energy and confidence to handle daily endeavors, activities, as well as combative situations. The student achieves physical fitness by various strength and conditioning exercises done during the class. Being physically fit is a crucial component of being "of sound mind".
Peace of Mind
With a strong body and strong mind, there is a complete individual. Training at NY Martial Arts Academy gives the student the capability of achieving high mental focus. This high level of mental focus is reached through a variety of training drills designed to sharpen mental ability and focus.