Originally posted on 03/30/2021
Something that adds even more fun and excitement to watching UFC fights on Saturday night is recognizing some of the tools that fighters use from your own martial arts training. Some of the tools taught in Jeet Kune Do are banned in competitive fighting because it's intended to be used against an attacker in a self-defense situation and can really do terrible damage. However, more and more JKD tools and principles seem to be popping up in UFC fights. Here are a few JKD moves seen in recent UFC fights from top fighters in the sport.
Progressive indirect attack
UFC 261: Kamaru Usman vs. Jorge Masvidal
April 24, 2021
Masvidal was a major underdog leading up to this fight, with many predicting that Usman would definitely beat Gamebred again, however it was still pretty jarring to watch Masvidal get knocked out cold on the canvas, something no fighter in the UFC has ever done to him. If you watch a slowed-down replay, you can see Usman hand-trap Masvidal's dominant hand before unloading a brutal right hand that knocked him out. In the post-fight interview, Usman was confident he wanted to win the fight with a knockout using his right hand, but because Masvidal is such a great striker, he had to try a couple of different methods in the fight to efficiently execute it, which he did with this progressive indirect attack in the second round to win the fight and earn his 13th consecutive win in the UFC and his 18th in his overall mixed martial arts career.
Pendulum hook kick
UFC 261: Weili Zhang vs. Rose Namajunas
April 24, 2021
This fight was the perfect co-main for the event and it was tough to guess who was going to get (or keep) the belt for the strawweight division. But luckily, for any fans who were anxious to find out, the fight only lasted about a minute into the first round before Namajunas earned the title by a TKO to Zhang with a perfectly executed pendulum hook kick that she landed to Zhang's head. The mechanics of this JKD kick were all there as she turned her hip, slid forward, and landed the kick perfectly. The power of the kick dropped Zhang and after some punches to her head, the referee called the fight.
Eye poke (finger jab)
UFC Fight Night: Leon Edwards vs Belal Muhammad
Saturday, March 13, 2021
In the UFC, eye pokes are illegal and should be, especially in a competition setting. According to Edwards, he didn't mean to give Muhammad one of the most brutal and disturbing eye pokes fans have ever bore witness to, but, somehow it happened, and it ended the fight in a no contest decision. Edwards was warned earlier in the fight to close his fists after a mild eye poke to Muhammad, but again just moments into the second round, while going for a cross to a head kick, Edwards' thumb jammed straight into Muhammad's right eye. It was disturbing to watch Muhammad lying on the canvas, clearly in excruciating pain and in a state of panic after losing vision in his eye (he did regain vision in the days after.) In JKD, the finger jab is the closest tool to the target, and since JKD is intended for self-defense in the street, sometimes anything goes when the end result is to get out of danger and get home safely. Finger jabs are intended to incapacitate the attacker enough for you to escape danger and the move can do permanent damage, especially when the technique is being intentionally applied. Don't try this on your friends or classmates in sparring, but you can read more about the proper technique to apply a finger jab for a self-defense situation in Bruce Lee's Tao of Jeet Kune Do.

Oblique stomp
UFC 259- Jan Blachowicz vs. Israel Adesanya
March 6, 2021
If you look through Izzy's fights, he employs the oblique stomp in many of his bouts, and his preference for this JKD move was no different in his most recent fight when he used it several times throughout the five rounds. The oblique stomp consists of lifting your rear leg and landing the heel of your foot on the attacker's kneecap. It's intended to blow out kneecaps, so due to UFC rules and basic human decency, fighters are only allowed to use the move if they land it on the thigh area which even still has been debated on whether it should be banned due to instances of fighters inadvertently landing some impact on the knee in the midst of a fight. The debate seems to be taken about as seriously as the one on changing fighters' gloves in order to avoid eye pokes, so it's probably not going away any time soon, but catch the JKD move while you still can in the UFC.
Strong side forward, punching with the lead hand
UFC 258- Kamaru Usman vs Gilbert Burns
February 13, 2021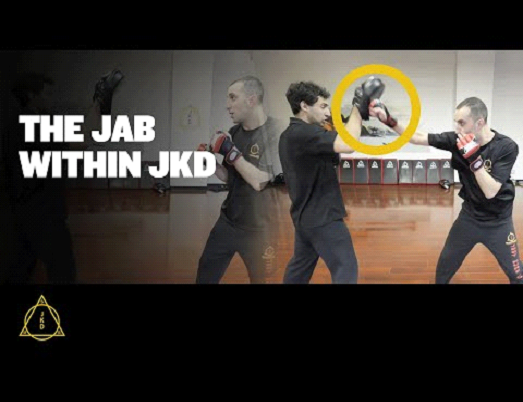 Throughout different points of this fight, you can see Usman switching his stance, which is something he has done in his fights in the past. In JKD, a righty has their right hand and foot forward, which to everyone else looks like a southpaw. In the post-fight interview with Joe Rogan, Usman explained that while training for this particular fight, he made it a point to focus on his jab from his right hand in his right lead. At about 4:38 in the third round, Usman landed a right jab with his right hand and foot forward and knocked Burns out. He didn't necessarily draw this inspiration specifically from JKD, but the idea behind his decision is completely in line with the principles and mechanics in JKD of having your strong side forward. After this fight and the impressive finish, it wouldn't be a surprise to see him do this even more than usual in order to finish his opponents.

Spinning back kick
UFC Fight Night-Joaquin Buckley vs. Impa Kasanganay
October 11, 2020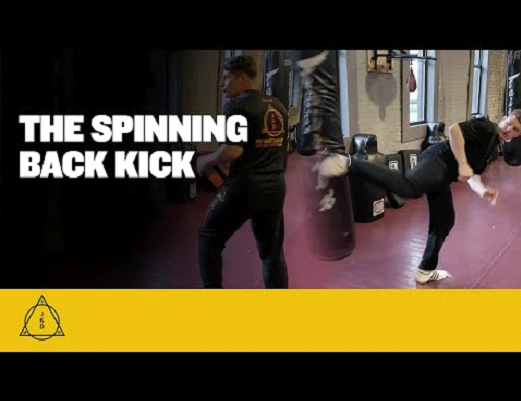 At the time, this was Buckley's second UFC fight and this spinning back kick knock-out earned him performance of the night. In the second round, Buckley went for a left kick to the head which Kasanganay caught and held on to for a bit too long which gave Buckley the opportunity to do a spinning back kick with his other leg. Some fans mused whether the move was just luck, but Buckley explained in post-fight interviews that he had actually practiced the particular move in his gym many times before. While the spinning back kick has its origins in Taekwondo, Bruce Lee adopted this kick and explained how to use it in his writings such as Fighting Method, and The Tao of Jeet Kune Do. The spinning back kick may not necessarily be a go-to kick for a life-or-death self-defense situation, but it's definitely fun to learn and use when safely possible. There are many other UFC fighters that utilize the spinning back kick, from Conor McGregor to Stephen Thompson, and more.