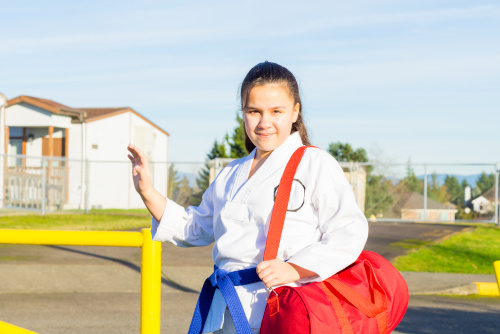 Children have so many options for what to do with their time after school. After so many hours focusing on schoolwork, it is a lot to ask for them to continue that level of attention. Students that participate in afterschool programs, even those not geared toward an academic field, have many positive impacts on the kids.
At the New York Martial Arts Academy, no matter if it is the regular classes or our after school program, we develop self-defense techniques to help keep your children safe. Let's go through the other benefits of our martial arts after school program for your kids.
Placing a High Value on Education
Martial arts stress development of the body and the mind, while one grows, so does the other. To achieve this growth, students will work on qualities, including concentration, discipline, patience, and perseverance. The more advanced martial arts students will still crave further opportunities to learn and understand at a deeper level. These skills are transferable for our students outside our academy into the children's person and school lives.
Academic Improvement
When children enjoy an activity, they will make sacrifices to make sure they can keep doing it. When your child loves physical activity and martial arts, you can position the classes as a privilege earned through doing well in the classroom. We will do our part in making the lessons exciting, engaging, and challenging so they will want to come back.
Improving Classroom Behavior
Martial arts programs emphasize collaboration and respect between students and teachers and between students and their peers. Our students learn that by working together, they can both improve more quickly. This behavior in our academy leads to better interaction between your child and teachers as well as their classmates. Having the program after school will also encourage them to be on their best behavior during the day.
Develop Health and Physical Fitness Routines
Anyone can join a martial arts program, no matter their current fitness level. Practicing martial arts helps to combat obesity and laziness. With regular martial arts practice, students will tone their muscles, boost their metabolism, sleep better, and have better focus in the classroom.
New York Martial Arts Academy offers classes in Bruce Lee's Jeet Kune Do for adults and children of all ages, experience, fitness levels, and abilities. Learn more about our after school martial arts program by clicking here.