If you want to achieve success as a martial artist, you need to improve your takedown defense as a way to avoid being brought to the ground during a fight. When mixed martial arts (MMA) first started, skilled grapplers won many of the first tournaments. This initially made people think grappling was better than the striking arts, though this wasn't always the case.
You could have the best roundhouse kick or right hook in the ring, but this won't matter if you don't have a good ground game. You have to know how to protect yourself from anything, or you'll end up learning humility the hard way. Using the following tips, you can achieve the best defense against takedowns.
A Few of the Best Types of Takedown Defense
If you are dealing with a grappler, you need to know how to deal with their attacks and how they will respond to your attacks. For example, you could end up dealing with a double-leg takedown defense if you are on your back foot.
You'll need to understand which fighting techniques will work best regardless of the situation.
1. Mind Your Footwork
If your opponent can't touch you in the first place, then they won't be able to take you down. Good footwork is one of the most effective takedown defense techniques.
In order for the attacker to shoot for a takedown, they have to be within a certain range. Lateral movement, evasiveness, and circling can help you make it harder for your attacker to get within the right range.
You need to do more than run the other way if you want to score a few points. By staying balanced, you won't open yourself up to a takedown.
To use footwork in your takedown defense, try using some of the following steps.
Don't remain flat-footed.
Be aware of how many low kicks you throw because these can make you unbalanced.
Keep moving your feet.
Focus on punching or kicking while you are in motion.
Effective footwork will keep the attacker from going for a single or double-leg takedown. If the attacker does manage to get in on your leg, try using a knee or elbow to get them off. This technique should allow you to get away from your attacker and out of the takedown.
2. Pummelling
Recognized as a common wrestling technique, you will mostly use pummeling when the takedown begins from the clinch. With this defense, your goal is to keep the attacker from getting double underhooks because achieving this gives them way too much leverage.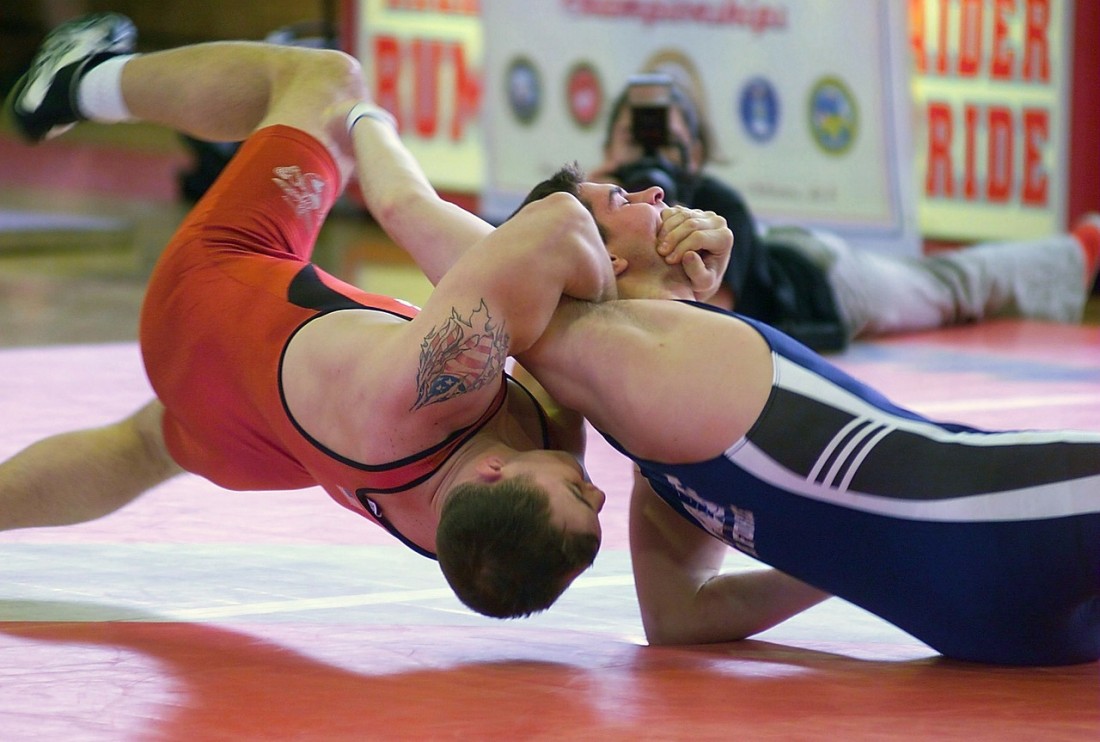 For this defense, you need to pummel for underhooks. Once you get double underhooks, you are able to disengage whenever you want. You can also shoot for a takedown of your own as well.
3. Use Sprawls
Sprawling is another one of the most successful ways to defend yourself against single or double leg takedowns. By practicing some takedown defense drills involving sprawling, you can stop the attacker from grasping you. This technique also allows you to set up an attack like taking your opponent's back.
You can use sprawling against your opponent through the following steps.
Your opponent comes in for a low takedown.
As he does this, push down on his head, shoulders, or neck.
At the same time, drop your hips and legs behind you.
Now, your body weight should be right over your opponent.
In this position, you can go for chokes or even a headlock. You could also circle around to take the attacker's back.
For a takedown to work, the attacker has to grab you by one or both of your legs. Then, they have to do some kind of clinch. Sprawling makes it harder for the attacker to grab you and it also makes it easier for you to attack them in multiple ways.
4. Chokes Are an Effective Defense
Although it is usually the riskiest strategy, one of the most popular takedown defenses is to use a choke. Guillotine, Peruvian, and ninja chokes are all effective options. If you use a choke the right way, you could even end the fight.
In order to shoot a takedown, the attacker has to make their neck vulnerable to a counterattack. This is especially true if the attacker doesn't have good form. If your choke is successful, you can turn the tide of the fight.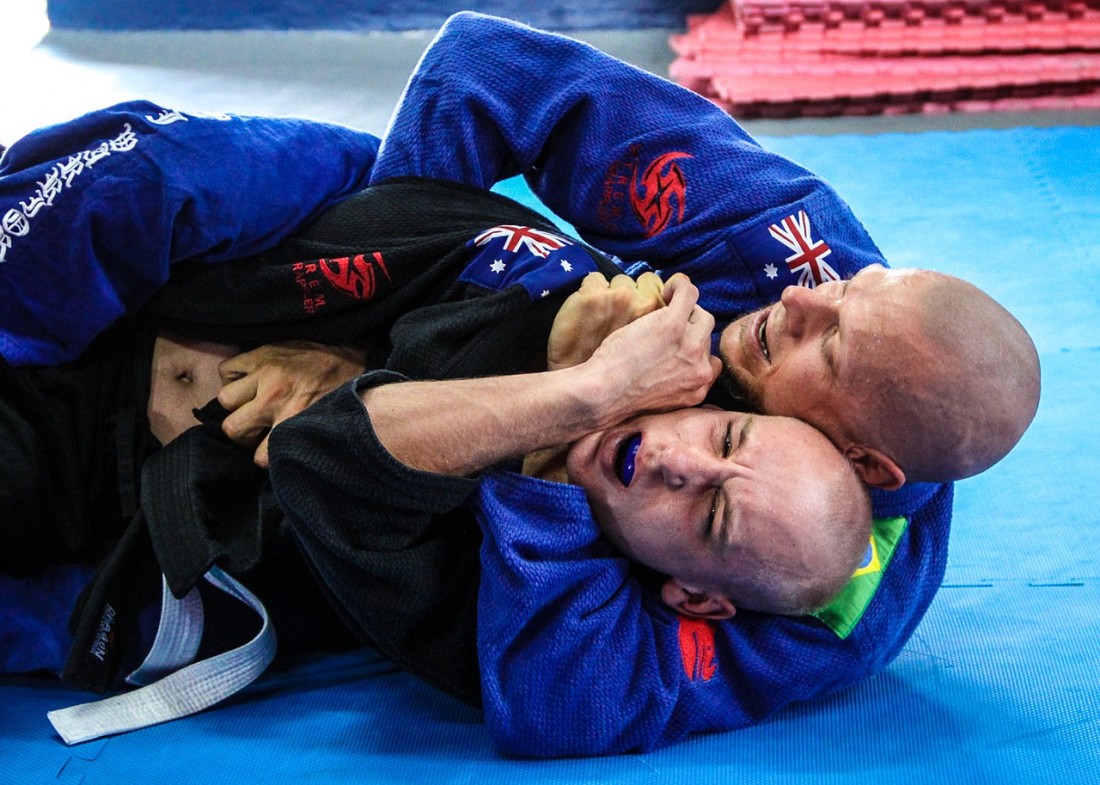 There is an important caveat when it comes to using chokes as a defense against takedowns. If your attacker won't submit to the choke, you could end up on your back. Additionally, an experienced grappler could see the pattern in your defense and use your defense style against you.
5. Throw Your Knee to Defend Yourself
During a takedown defense movement, you can throw your knee and stop your opponent from taking you down. For this technique to work, you will have to time everything perfectly. Your knee needs to connect or your opponent will be able to get you on your back.
When this technique works properly, your knee can stun your opponent and catch them off guard since their arms are going for the takedown. At the very least, the other fighter will hesitate before they try for another takedown.
During this defense, you can use either leg. Most fighters use their lead leg when they are going for a single-leg takedown defense, but you can get more power if you use your rear leg instead.
If your timing is accurate, this defense can devastate your opponent. For your opponent to respond, they have to move in a downward motion and lower themselves to go for the takedown. Even if your timing is off and misses your opponent, you can still throw a knee after your opponent has already grabbed one of your legs.
Learn Takedown Defense Techniques Today
If you are interested in learning the most effective types of takedown defense, we can help at NY Martial Arts Academy. You can learn how to defend yourself against various kinds of takedowns.
To find out more, get in touch with us today or visit one of our four locations!