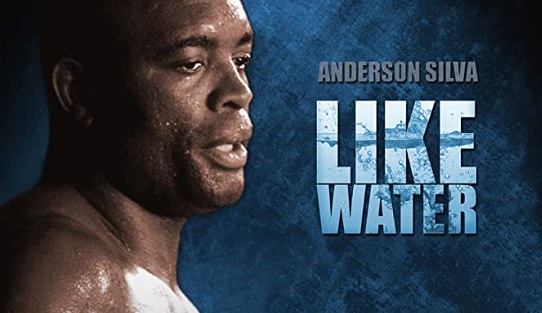 There's a lot of great documentaries on interesting and inspiring stories from the world of combat sports and the incredible stories of the fighters who are brave enough to step inside the ring. It's hard not to think of fighting as a metaphor for the challenges we often face in our lives, which is oftentimes why these fighters' stories resonate so deeply with an audience. What we learn about ourselves when we overcome our struggles and pull off the upset or face failure and learn to take the experience as a source of growth often becomes a source of inspiration for others as well.
Here are some of those stories from documentaries over recent years on martial artists and world-renowned fighters (in no particular order)-
Ronda Rousey Story: Through My Father's Eyes (2019)
This film was directed by Gary Stretch, a former WBC boxing champion as he chronicled Ronda's journey from 2010 through 2016 although it didn't get released until 2019. The film has tons of footage from her amateur career to her first days as a professional fighter in StrikeForce where she became a bantamweight champion, to her initial signing and rise in the UFC. The film has many interesting points such as firsthand commentary from some of her training partners, like UFC fighters, Karo Parisyan and Manny Gamburyan, who describe how she regularly trained with men much larger than her and how she trained in a style of judo under Gary "The godfather of grappling" Lebell that was more gritty than the traditional style of judo. With all of the footage from her amateur days, it's interesting to see that Ronda always finished her opponents in seconds regardless of the opponent. It's clear from her days as an Olympic medal winner in judo, to her tough training with grown men from a young age that she really was a one of a kind fighter. The documentary does a great job of showing Ronda's trajectory in the UFC, from Dana White making the decision to allow women to fight in the organization after meeting Ronda, to the first women's fight and main event at UFC 157 when she fought Liz Carmouche in 2013 and changed history. The film does skip over some opportunities to go a little deeper. For example, it shows her first career loss against Holly Holm at UFC 193 but doesn't go into how that affected her or what happened after that, especially considering the year off she took from fighting and the public eye in general. Overall, this is a great film and it really illustrates Ronda's unwavering belief in herself and her dreams and the way she helped reshape the MMA world for female fighters.
42 to 1 (2018)
42 to 1 tells the story of one of the biggest upsets in boxing history when Buster Douglas knocked out Mike Tyson and gave him his first ever loss at the height of his career when he was literally walking into the ring and knocking his opponents out cold. The documentary gives a detailed background on Douglas as well as the hype surrounding Mike Tyson at the height of his career leading up to this fight where Douglas was essentially just a match to pass the time before Tyson's scheduled fight with Evander Holyfield. The film does a great job of explaining what was going on in both Douglas' and Tyson's personal lives and how it may have mentally affected each of them going into this fight. The footage and commentary on this fight was unbelievable and it was a once in a lifetime fight that truly shocked the world because no one ever imagined the fight would last longer than the first round let alone become a back and forth war where Douglas almost got knocked out before doing the unthinkable by knocking out the baddest man on the planet. This documentary serves as an inspiration for anyone, especially if you feel the odds are against you at any point in your life, that no one else gets to tell your story for you or tell you your limitations no matter how impossible it may feel at the time. Even as time has passed, this is still one of the biggest upsets in all of combat sports history.
Be Water (2020)
This is probably one of the best Bruce Lee documentaries out there because of the intricate detail it spends on his upbringing and personal life, his journey as a martial artist, his career, and his experiences as a Chinese American man in Hollywood in the late 60's and early 1970's. It also goes into detail on his visions for his movies and acting career, setbacks he faced, and his path as he developed Jeet Kune Do. Over the years, Bruce's legacy has sometimes been made into more of a caricature of aspects of him, but this film shows him as the multi-faceted individual he was and how all of his relationships and life experiences affected him as an artist and a creator, as well as the effect he had on the lives of others and the way his legacy has continued to inspire people around the world up until today. If you are looking to learn more about Bruce and the way his experiences shaped his thinking and inspired him to develop what is now known as Jeet Kune Do, this documentary is a great film to check out.
Anderson Silva: Like Water (2012)
This documentary took place as Anderson Silva prepared to defend the middleweight title against Chael Sonnen at UFC 117 in 2010. One of the most interesting parts about this documentary is the in depth look it gives into the entire process of getting ready for a fight. The film shows the training camp, promotional events, interviewing with the press throughout the weeks leading up to the fight which Silva often felt were a bother, to the prefight meeting with Dana and the rest of the fighters on the card. All of the mental and physical preparation that takes place in addition to all of the promotion of the event shows just how stressful it can be to be a professional fighter. The emotional part of the documentary comes toward the end, from an inspiring speech and prayer among Silva's team, to the crazy upset that took place as Silva was clearly losing every round of the fight until the 5th round when he submitted Sonnen with a triangle armbar. The film offers a lot for UFC fans to see the whole process of the weeks leading up to a fight, and Silva, who is also very inspired by Bruce Lee and his legacy, offers his own inspiring words throughout the film.